London Speaker Bureau is the world's leading speaker agency, specialising in business and government. We represent and work with some of the most influential people in the world, from politicians and economists to thought leaders and entrepreneurs. Between them, they cover a vast range of topics, from management and finance to technology, education, innovation and the environment.
Since 1994, it has been our pleasure to provide renowned personalities from the world of business, politics, sports and media for lectures and presentations. Our network is extensive and unique, with subsidiaries in the UK, Brazil, Germany, Sweden, South Africa, Turkey, India, Oman, SouthEast Asia, Hong Kong, Russia and the US. Whatever your requirements are, like an inspiring keynote speaker for conferences, a motivational speaker for staff meetings, or professional presenters for large galas and award ceremonies, we will ensure that booking a speaker for your event is the easiest part of your planning process.
We ensure a fast and reliable service, allowing you to benefit from our vast experience and our international contacts. We will find the perfect speaker for your event. From developing creative programme ideas, to securing the speaker, managing contracts, arranging logistics and travel plans, our experienced staff will be there with you every step of the way.
Working with our team brings you benefits associated with the close relationships we have developed with our speakers over the years. In addition, our flexibility means we are always prepared to handle any unforeseen situation that may arise at any point during the process. Ultimately, we work hard to ensure that your event is a great success. Your satisfaction is our goal.

Keynote Speakers
London Speaker Bureau represents some of the world's most prominent people including politicians, economists, business leaders, entrepreneurs and influential thinkers. Our keynote speakers are able to talk on a range of subjects from management, innovation and finance to technology, education and the environment.
Executive Learning
Our masterclasses bring fresh, new perspectives to common business problems and can have a powerful impact on teams. London Speaker Bureau's (LSB) Executive Learning service is a selection of masterclasses for executives and senior managers. Each masterclass is led by an expert and tailored for groups of any size to meet specific organisational needs.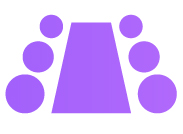 Boardroom Advisory
Boardroom Advisory offers you the possibility to bring a global leader with a proven track record into your boardroom for a day, or more, to discuss the issues your company is facing and to offer their objective observations and guidance. Our advisors are available to spend one day, or more, with your board. Insights and guidance from the most experienced leaders in the business world are an undoubted way to help develop a successful business strategy.